New Year, New travels!
2018 is finally here! The long awaited New Year has arrived and with it comes a new sense of hope. The slate has been wiped clean and it's time for new experiences. Everyone uses this time t... Read more
After hearing several remarkable reviews from people that have been toNaguruSkyz hotel, one has no option but to drive towards Ntinda; seeking to see Kampala's newest treasure. Located right... Read more
Jumia Food partners with KFC and offers free delivery on all KFC orders
 Jumia Food, Africa's leading online food delivery service has announced that customers in Kampala can now get KFC meals delivered to their doorstep through the Jumia Food App. Ron Kawamara,... Read more
Lately, outdoor activities have become more popular in Kampala. This basically means two things; more food and more drinks (Thank God for Jumia Party). Commonly held in southern African coun... Read more
Recently, Jumia Travel opened up a new agency at Pan Africa House on Kimathi Avenue allowing people to have easier access to hotel and flight booking. Over the past few weeks it has allowed... Read more
As we wind down the year, everyone is looking forward to doing something adventurous and fun to close it off and begin preparing for 2018 after. Whether its group fun or work related, if you... Read more
The Holiday Season Is Here!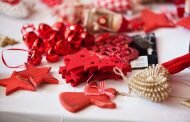 November is here, which means Christmas holidays are right around the corner. The Philly BongoleLutaaya and Boney M music has already started playing in some shops across town and the grassh... Read more
Nothing drains people's pockets like the festive season. It isn't surprising that January, which follows the festive season always appears to be almost thrice as long as other mo... Read more
On 27th October 2017 Jumia Travel Uganda officially launched its new Travel Agency at Pan Africa House on Kimathi Avenue next to Kampala Casino. This will allow the company to be physically... Read more
We are switching up things a little. Everyone enjoys the value of eating different types of food and just on the whole loves and enjoys eating. Today however, we look at how organic foods co... Read more