Standard Bank, as mandated Lead Arranger, has finalised a USD120 million debt package with Zimbabwe Power Company (ZPC), for the rehabilitation of existing power infrastructure at Kariba South Hydro Power Station and Hwange Thermal Power Station.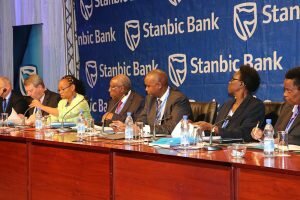 As Lead Arranger for the facility, Standard Bank has partnered The Eastern and Southern African Trade and Development Bank (PTA Bank) to deliver the financing.
The transaction was a continuation of a previous funding arrangement with ZPC, which went towards their contribution into the 300MW expansion at Kariba South Hydro Power Station.
Access to energy remains critical to the future growth potential of sub-Saharan Africa, yet power supply remains extremely limited across large parts of the region.  It has been well articulated that inadequate energy supply constrains economic growth and development on the continent.
"This funding will assist in improving access to power for Zimbabwe and Namibia, and in the medium to long term, benefits of improved power supply and reliability will also extend to other Southern African Power Pool (SAPP) members. The proceeds will be applied to significant capital expenditure which will increase capacity and improve efficiency of the power stations," says Tandiwe Njobe, Regional Head: Investment Banking, at Standard Bank.
"Without reliable access to power, industry and economic growth are negatively impacted," she says.
While raising finance remains a challenge in sub-Saharan Africa, this deal speaks to Standard Bank's ongoing commitment to use its on-the-ground presence and expert capabilities across Africa to finance the development of power and infrastructure projects throughout the continent.
Standard Bank's local presence and its strong relationships with key stakeholders in the region were crucial to ensuring the positive outcome.
"This is a landmark transaction in which we could leverage our sector and technical expertise in both markets, as well as our understanding of the regional power dynamics and local regulatory environments, to deliver value to ZPC and Namibia Power Corporation, (NamPower). To make this transaction work we engaged with four regulatory bodies and key policy makers in four ministries in Namibia and Zimbabwe," says Ms Njobe.
The facility is cross border, placing reliance for repayment on a long-term Power Purchase Agreement (PPA) between ZPC and NamPower.  ZPC has a long track record of delivering power to NamPower.  The PPA provides a long term and sustainable cash flow stream to ZPC, enabling the entity to raise further funding for new projects and now for the rehabilitation of existing infrastructure.
Standard Bank has a long-standing relationship with ZPC as their primary banker, and with NamPower, which ultimately benefited all parties to the transaction.
"It was important for us to support the regional power sector through this loan facility. The facility is significant in its contribution to increasing power generation in a region which has an on-going deficit and a clear need for dependable and sustainable power supply," says Ms Njobe.
(Visited 52 times, 1 visits today)
Comments
comments